Obituary of Jeannita Melina Marie Thibodeau
April 21, 1931 - Moncton, New Brunswick
May 4, 2022 - Calgary, Alberta
Jeannita Thibodeau of Calgary, AB, passed away on Wednesday, May 4, 2022 at the age of 91 years.
Jeannita was born in Moncton, NB on April 21,1931. Jeannita married Paul Thibodeau in 1952 and moved to Toronto, ON. She later moved with Paul to Kelowna, BC in 1990 to Retire. She was a member of the CWL and volunteered with Kiwanis Group. Jeannita accomplished much through her life and was particularly proud of all her children, grandchildren, and great-grandchildren. Jeannita enjoyed travelling around world, some trips included Greece, Europe, Caribbean, Mexico, and all-across North America. She will be most remembered for her storytelling of her past and her Acadian heritage.
Jeannita is survived by her two daughters, and son-in-law, Carol Ann, of Maple Ridge, BC, and Denise (Bill) of Kelowna, BC; two sons and two daughters-in-law, Michael (Kathy) of Calgary, AB, and Gary (Cindy) of Woodbridge, ON; twelve grandchildren, Tim, Tammy, David, Stephen, Crystal, Amy, Lisa, Paul, Krista, Dustin, Whitney, and Michelle; twelve great-grandchildren; Ashleigh, Hayleigh, Madison, Avery, Veda, Ryley, Ashley, Marley-Rose, Tucker, Edie, Wren, and Paiyton. Jeannita is also survived by her two brothers and two sisters-in-law, Roger (Cathy) of London, ON and Paul of Wellington, PEI; and her sister, Bernice of Mississauga, ON, (Marilyn of Ottawa, ON); as well as numerous nieces, nephews, cousins, and friends.
Jeannita was predeceased by her husband Paul, her parents Ernest and Flora; her brothers Edgar, Leo, and Laurie; and her sister, Ronalda.
Visitation and Prayers will be held at McInnis & Holloway (Park Memorial Chapel, 5008 Elbow Drive SW, Calgary, AB) on Monday, May 9, 2022 at 7:00 p.m. to 9:00 p.m. Funeral Mass will be celebrated at St Anthony's Parish (5340 - 4 St SW Calgary, AB) on Tuesday, May 10, 2022 at 11:00 a.m. Committal to be held in Kelowna, BC. Condolences, memories, and photos can also be shared and viewed here.
If friends so desire, memorial tributes may be made in Jeannita's name, directly to the Heart & Stroke Foundation of Alberta, 200, 119 – 14th Street N.W., Calgary, AB T2N 1Z6 Telephone: (403) 264-5549, www.heartandstroke.ca.
In living memory of Jeannita Thibodeau, a tree will be planted in the Ann & Sandy Cross Conservation Area by McInnis & Holloway Funeral Homes, Park Memorial, 5008 Elbow Drive SW, Calgary, AB T2S 2L5, Telephone: 403-243-8200.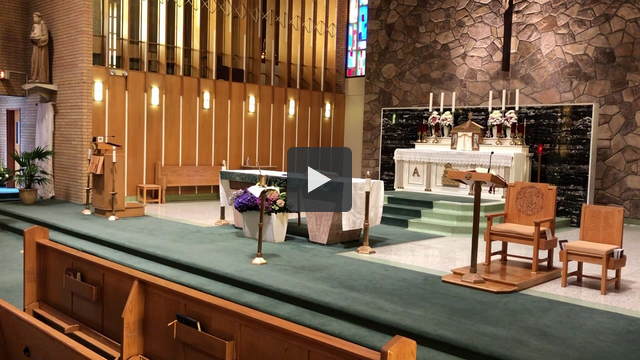 Share Your Memory of
Jeannita